You might well be shocked to learn that getting a tattoo can often not be vegan! If you have recently gone vegan and want to get yourself inked, you can do so, but you need to find specific vegan tattoos.
How are Tattoos Non-Vegan?
So, what is it that makes tattoos not vegan?
Is tattoo ink vegan? Well, sometimes, is the answer. You need to specifically find vegan tattoos. Inks often contain Glycerine which comes from animal fats. This is used to stabilize the substance. You can also sometimes find bone derivatives within black inks as they are able to increase pigment.
It isn't just ink, though. Many tattoo artists use stencils made using lanolin which comes from wool. Even beeswax and glycerine are possibly found in razors, soaps, or balms offered by tattoo studios. It is vital to find a vegan tattoo that has been specifically designed to use no animal products.
What are Vegan Tattoos?
Just like vegan food is made with alternative substances to animal products, vegan tattoos find vegan-friendly substances which can have the same properties and have the same end result.
Vegan tattoos are very much a moral choice, if you don't want to use animal products then you should look for a studio that can accommodate. However, there are some who are claiming that every aspect of the process is better when animal products aren't used. Some tattoo artists claim it being better for your health overall and even safer to use vegan tattoo ink on the skin.
What is used for a Vegan Tattoo?
A vegan tattoo will use alternatives to animal products. There are a number of alternatives that can be used and some of the non-vegan products inside other inks can simply be excluded.
Vegan tattoo inks use alternatives to stabilize the substance. Fortunately, they need to meet certain quality standards in order to be supplied to tattoo artists, so you can rest assured that the ink is very well made and has no risk to you.
It isn't just about the ink, alternative products should be used for other processes such as any razors needed being vegan, and also any stencil paper and aftercare products being vegan. There's no point just using vegan ink if you aren't using other vegan products and processes throughout.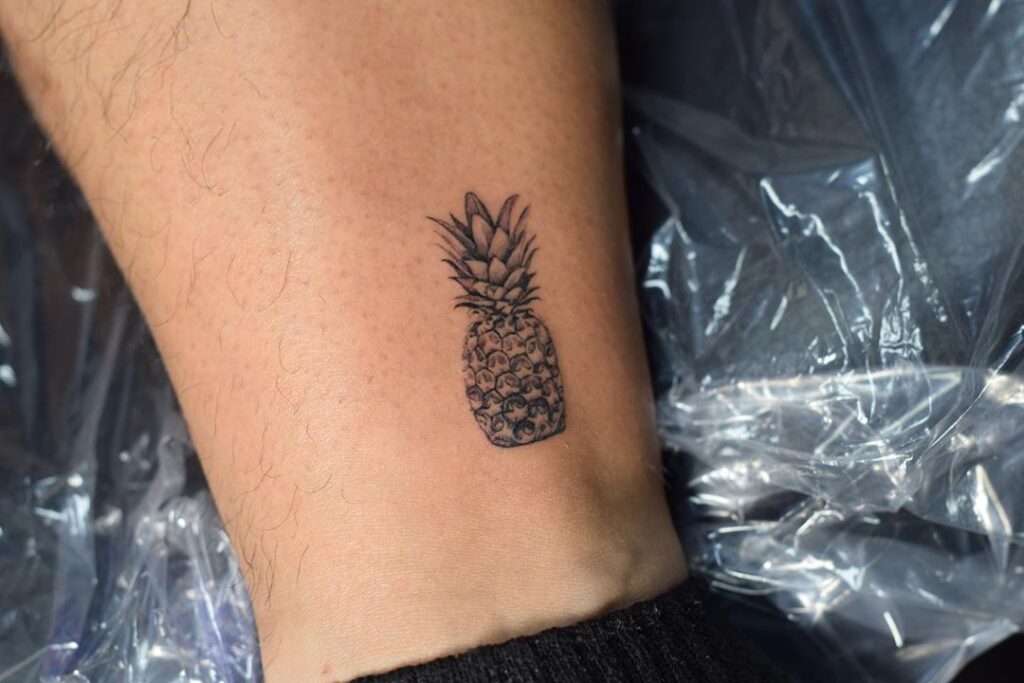 How to Know if the Products are Vegan?
Most of the studios offering vegan tattoos will be very happy to advertise this. You will probably be aware of what products will be used and reassured that they are all vegan-friendly.
If you don't have this guarantee, you should ask your tattoo artist for a list of all the different products they use, they will probably be happy to provide this. If they do use products which aren't vegan, you may even be able to request that this is swapped out. If it is something simple like a balm then this will be very easy to switch out, even if it comes at an extra cost.
The main way to know is to request as much information as possible. Searching for vegan tattoos in your local area can give you the guarantee that the studio is used to vegan products. It is certainly becoming more popular.
How to Look After a Vegan Tattoo?
As already mentioned, it isn't just about the ink. Many of the balms and creams that you can use to help moisturize and protect the area may not be vegan. This information will be available on the packaging of a tattoo product as they are required to let you know whether or not they are suitable for vegans.
There are a number of ointments and moisturizers that you should look to use on your tattoo, these can help it to heal properly, which is part of the process of getting your tattoo looking as good as possible. It can be tempting to peel or scratch the tattoo, but using these aftercare products will help a great deal.
A simple search for vegan tattoo moisturizers will bring options up on Amazon or Google, and you can also ask your tattoo artist if they are able to recommend aftercare products that avoid using animal products. You may also look for pain relief products, especially if your tattoo is in one of the more severe areas shown on a tattoo pain chart.
Being ready for your tattoo can mean preparing products which fit with your lifestyle, and this should include veganism if this is the lifestyle you have chosen.